Enter Package Details
Choose the best offer
Select a collection date
Print & attach labels
Parcel Delivery to Denmark by International Courier
*VAT and surcharges may apply.
Send parcels to Copenhagen, Aarhus, Odense and more.
Denmark is the fourth easiest place in the world to do business, according to the World Bank. An advanced economy with a high standard of living means a strong consumer demand for high quality goods of all kinds. It's also in the EU, which makes things much easier if you're based in the UK.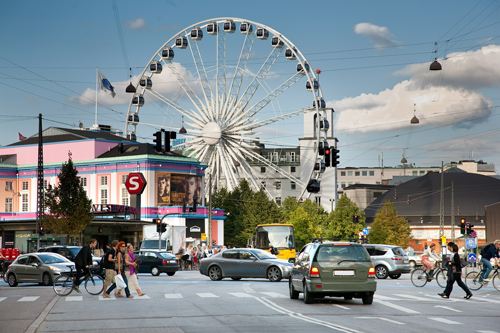 Book a courier service to Denmark with Transglobal Express to help you deliver to customers while keeping the costs low. You don't have to be a business to make the most of our services—we're an equally suitable choice for delivering personal items and gifts.
For Denmark, we offer services from UPS, TNT, DHL and DPD. You can save significantly with us when compared to the cost of going to these carriers directly.
To get started, just click for a free quote.
Exporting to Denmark
In addition to being a very healthy economy in its own right, Denmark is proximate to the other strong European economies of Germany, Sweden, and Poland. It's also a gateway to the rest of Scandinavia and other Baltic countries.
UK businesses and sole traders shouldn't have any problems trading with Denmark, as its business environment is very similar to the UK's, and being a member of the EU helps to further simplify things in this regard.
Parcel delivery to Denmark starts from a price of just £16.58 for a 1kg parcel, £16.95 for a 5kg parcel, £18.95 for 10kg, and £20.95 for 20kg. These prices exclude VAT.
Sending documents to Denmark
Save a few more quid by using the UPS Envelope service for documents weighing up to 0.5kg—prices start at £13.95, excluding VAT.
Aside from the weight limit, the only other requirement is that your document must fit into a UPS branded envelope—and we'll inform you of those dimensions when you attempt to book.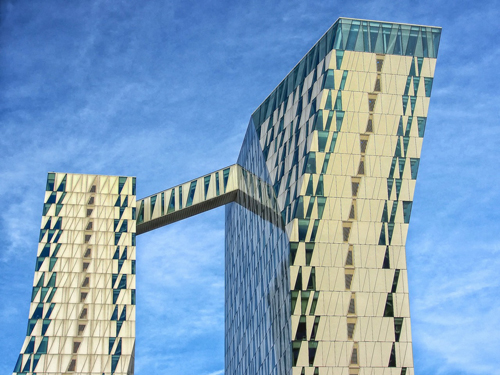 Just remember to pick "document" as your delivery type when you enter your quote details.
Customs information for Denmark
As Denmark is a member of the European Union, customs clearance is not required for parcel deliveries made to and from the UK, and you will not need to provide a customs invoice (also known as a packing list).
However, security checks will still be made, so you'll need to check that your delivery does not contain any restricted and prohibited items. Some of these may be particular to Denmark or the EU.
For more information, you can check Denmark's official customs website, SKAT.
Transit times to Denmark
Express services to Denmark generally take one day, which means next day delivery. Economy services can take anywhere between 2-4 or more days, depending on the specific service. We will give you estimated transit times as part of your quote.
Please note that additional time may be required if your collection or delivery postcodes are in an area designated as "remote" by any of our carriers.
Carriers themselves can offer a more accurate estimate if you use their transit time calculators, inputting your collection and delivery postcodes.
Sending from Denmark to the UK?
We also offer import services for parcel delivery from Denmark to the UK. These are available with UPS, TNT, and our own TG Express, which provides a mixed-carrier service.
All you need to do is pick Denmark as your "Sending from" address. Any documentation can be forwarded to your contact in Denmark if you are based in the UK.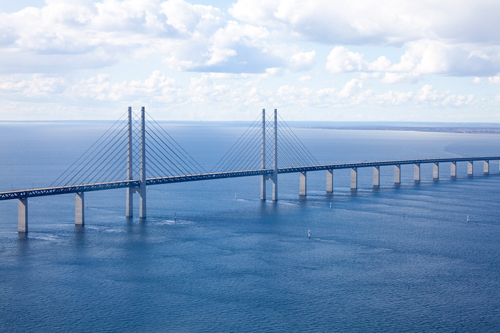 You can find out more by getting in touch. Call us on 0345 145 1212, email sales@transglobalexpress.co.uk, or hit us up on Live Chat.
Quote and book today for deliveries across
Denmark

...
Back to the top