Enter Package Details
Choose the best offer
Select a collection date
Print & attach labels
Send a Parcel by Courier to Romania
*VAT and surcharges may apply.
Send a box to Bucharest! Cheap parcel delivery to Romania with Transglobal Express.
Romania is in an interesting position, as both a member of the EU and of the Commonwealth of Independent States (CIS), which includes the likes of Azerbaijan, Armenia, Belarus and Ukraine. It's also in close proximity to the Middle East.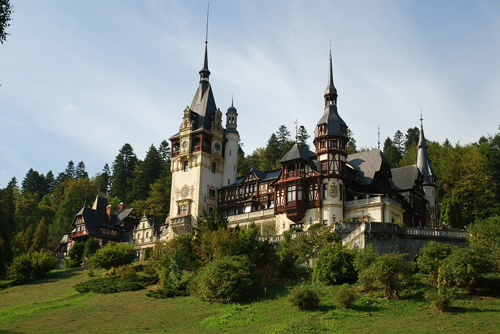 From the point of view of Western Europe, the Romanian market will seem familiar. English is a widely spoken language, western business practices are common, and, as Romania is part of the Single Euro Payments Area (SEPA), bank transfers are simplified for transactions made in euros.
Transglobal Express can help to make reaching customers in Romania even easier by reducing international delivery costs. If you have personal effects to send, our services are great for that, too.
Exporting to Romania
As freight forwarders in the industry for over 20 years, with long-term relationships with several major carriers such as UPS, DHL and TNT, Transglobal Express is able to give you significantly reduced rates for parcel delivery services.
What's more, our certified customer service team is always on hand to help you with any queries, or to liaise with the carriers on your behalf. No impersonal robots, and no more long holding times for courier call centres.
Send a 1kg parcel from only £16.58, 5kg for £18.95, 10kg for £22.20 and 20kg for £30.70. These prices exclude VAT.
Send documents to Romania
Whether you're sending urgent business documents or personal correspondence, you can send documents to Romania for as little as £14.45 (excl. VAT) with our UPS Envelope service. It's available for documents weighing up to 0.5kg that will fit into a UPS branded envelope.
These UPS envelopes measure approximately 335x225mm and can fit around 150 pieces of 90g/m² A4 paper. You can usually request them from the driver upon collection, or we'll send them to you.
Customs information for Romania
Romania is a member of the EU, so customs clearance is not currently required for parcel deliveries from the UK. You will only need your shipping labels, which we will provide.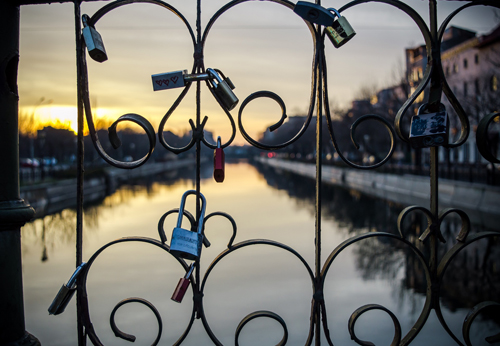 Like any country, however, Romania has its own list of prohibited and restricted items. You may want to consult Romania's official customs website.
We also have our own generic list which includes universally banned or restricted items.
Transit times to Romania
Next day delivery to Romania is possible with some express services. Economy services can take up to 4-5 days. However, if one of your postcodes is in a remote area, additional time may be needed.
To refine your estimate, please use our transit time calculators and enter your collection and delivery postcodes.
Sending from Romania to the UK?
Our service works both ways – you can also send parcels from Romania to the UK with our import services from UPS and TNT, as well as our own mixed-carrier TG Express services.
All you need to do is choose Romania as your "Sending from" address. We'll generate all of your documentation as normal, which you will need to forward to the collection point if you won't be there in person.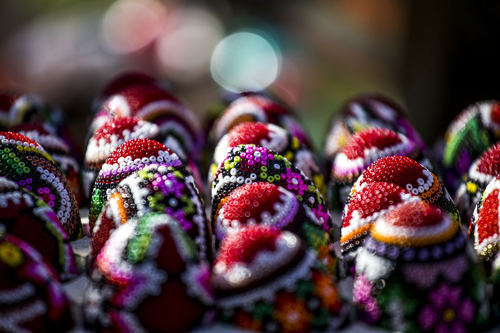 For more information, call us on 0345 145 1212, email sales@transglobalexpress.co.uk, or get in touch on Live Chat.
Quote and book today for deliveries across
Romania

...